Argon
To test your aim and reflexes
Argon is one of our newest products, designed to test reflexes and aim, for single-player or multiplayer!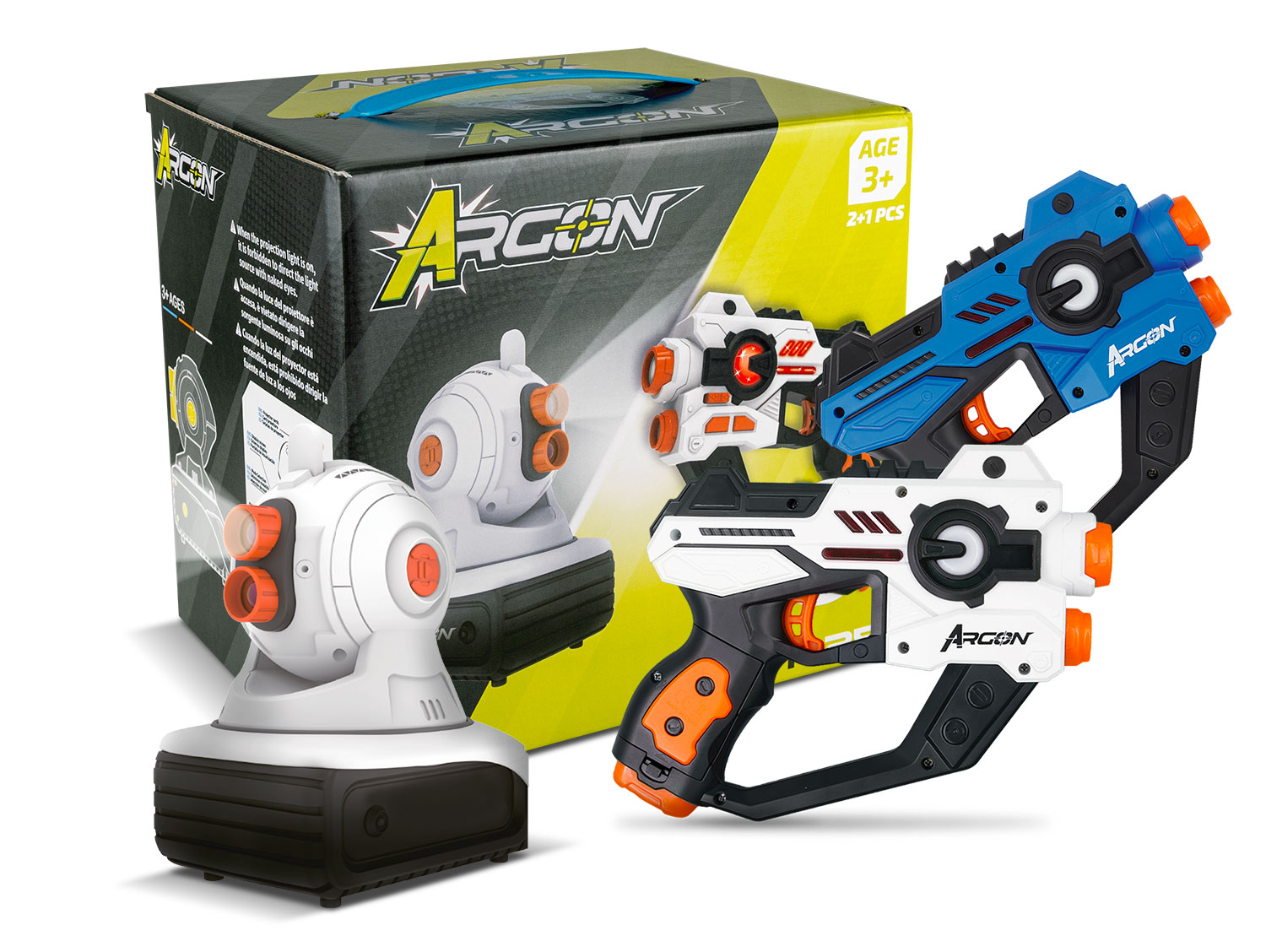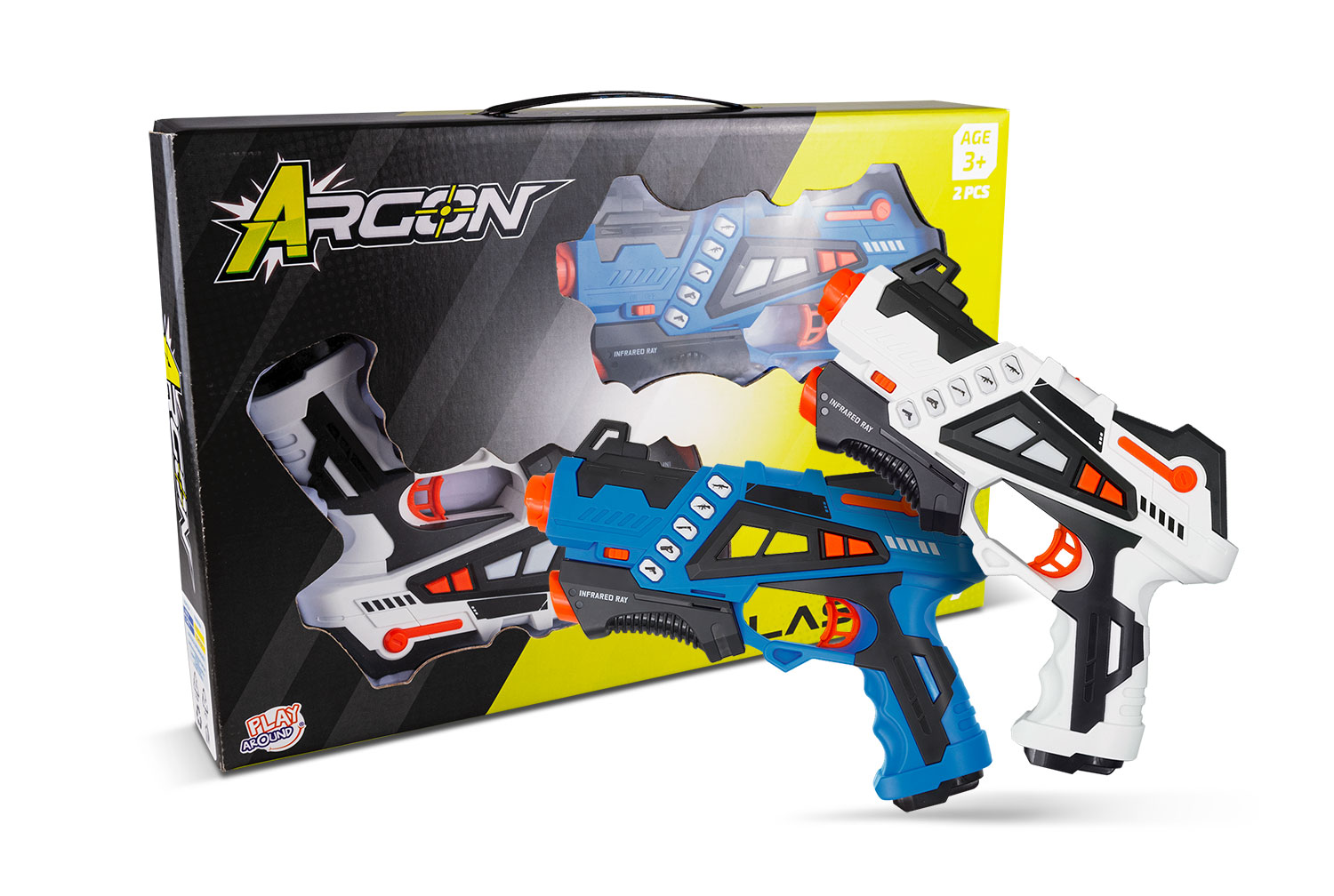 Argon Lasers are infrared, futuristically designed laser blaster guns that immediately catapult you into a dystopian future!
To play alone, you can use the projector, while to train in company, hi-tech vest bundles are available, which function as targets and, thanks to different colors, make it easy to divide into teams.
With the
Argon Blast 47 pistol
, it is possible to:
choose from five different weapons;
load shots by toggle or via reload port;
choose by switch between single shot or burst;
aim thanks to the laser sight and receiver;
have fun thanks to realistic sounds and effects.